Sewage Cleanup Services

in rochester, buffalo and Upstate NY
THIS STINKS! Yeah, it does, and the longer it sits, it's only going to get worse. Having a sewage back-up in your home or business is terrible. The smell is horrible, the air is thick, every breath is a challenge, and on top of all that, it's dangerous. Sewage carries all kinds of viruses and diseases that can be seriously harmful to a person's health. It's best left to the pros. Blue Bear Restoration, Inc. has the equipment and expertise to deal with even the nastiest of sewage back-ups.
When Sewage Backs up
It's more important than ever to be with a company that understands the process.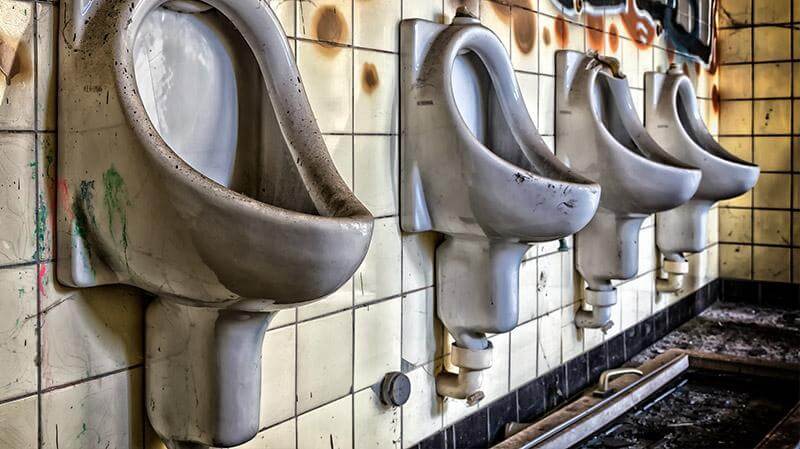 Phase 1: Mitigate
The IICRC S500 considers sewage as category-three, grossly contaminated, black water. The health of our workers and clients is always at the forefront when planning and executing a cleanup. After a plan is in place, we extract the sewage and dispose of it in a safe, legal manner. After the sewage is gone, we begin removing soiled contents and demolishing porous, affected building materials. At this point, we begin the cleaning and disinfecting. Bio-Washes, HEPA Vacuums, Plant-Based Disinfectants, and Anti-Microbials are common tools. Once completed, we can start the drying phase. B.B.R. uses commercial-grade meters and drying equipment to find the contaminated water and get it out. We utilize the principals of drying outlined in the IICRC S500 to pull bound liquids caught in remaining building materials. We make sure your structure can be rebuilt with confidence. Through this whole process, we document everything needed for the insurance company to quickly and smoothly navigate your claim.
Phase 2: Rebuild
Hopefully, your sewage back-up was in an unfinished basement and didn't require demolition services, which means we're all done! However, if the demo was needed, you can rest assured that B.B.R. can handle even the most complicated of rebuilds. Our before/after transformations are magazine-worthy, and pictures and referrals are available upon request!