Fire Damage Restoration Services

in Rochester, Buffalo & Upstate NY
The first thing needed is a thorough safety inspection. Electrical hazards, structural instabilities, weakened floors, and walls all pose a serious threat. "OKAY TO ENTER" DOES NOT MEAN SAFE TO ENTER. Taking the necessary steps to make sure the property is safe comes first. We then contact local electrical and utility inspectors to restore electricity, gas, etc., safely. After that, we put together a plan for restoring your space. We work closely with both client and adjuster to make sure everyone is on the same page with timelines, expectations, and coverage. Proper planning is probably the most crucial step in executing a smooth and successful fire restoration.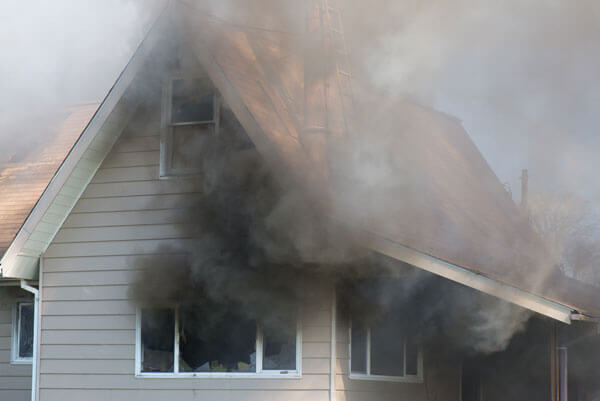 24/7 Water & Fire Restoration Services
24/7 Emergency Services
Complete Fire Restoration
Smoke Cleanup
Odor Elimination
Full Demolition Services
Full Reconstruction
Emergency Board-Ups
Insurance Consultations
Job-Site Cleanup
When Fire Strikes
It's more important than ever to be with a company that understands the process.
Phase 1: Mitigate
The mitigation phase involves demolishing, cleaning, drying, and treating so the structure can be successfully re-built. The first step is cleaning and placing of any salvageable contents in storage. We then assess the level of damage to building materials (drywall, flooring, etc.). Sometimes the damage requires repair or even demolition. The building materials that can't be saved are demolished. After the demo, we do a thorough cleaning of the structure. HEPA vacuums, odor counteractants, plant-based anti-microbials, fire sponges, primers, sealers, air duct cleaning, sanding, and soda blasting are typical during this process. After the contents are out, the demo complete, and the structure, we can start the commercial drying process. The water used to put out the fire saturated the remaining building materials. To properly rebuild, we need to pull the bound water now trapped inside. This step is critical. Installing drywall and flooring over framing that feels dry, but still holds bound water, will result in severe problems down the road.
Phase 2: Rebuild
At this point, we're ready to re-construct your structure. We sit down again and outline a plan to put your home or business back together. Our goal is you walk away with a far more beautiful space than before. We take immense pride in the finished product and don't skimp on the details. Countless referrals are available upon request to see our breathtaking transformations!